The BlackBerry Reboot
by Andrew M. on 2013-01-31
It's official! Research In Motion has rebooted its system by getting a new moniker and by releasing not just a new operating system, but also two new phones!
RIM, now called BlackBerry Limited, revealed its new hardware and software in New York. The designs of the two new smartphones look amazing. The touchscreen phone, the Z10, is the company's flagship to compete against Apple's iPhone 5, Samsung's Galaxy S3 and Google's Nexus 4.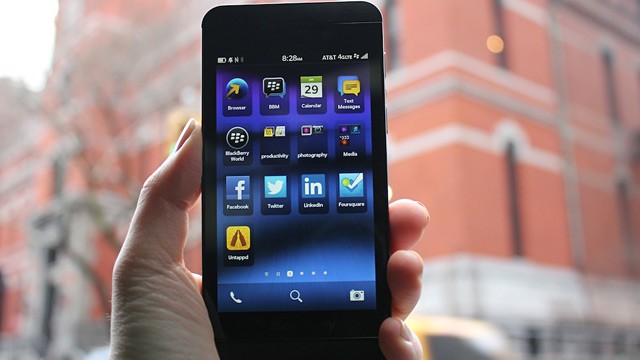 Since the battles among smartphones depend on the display, it looks like the Z10 will be pretty competitive. It has a 4.2-inch touchscreen with 1280 by 768 resolution and 356 PPI. It has a commendable battery life that lasts up to 10 hours of talk time over 3G networks and 13 days standby time. It will also be capable of 4G LTE. It is very thin (0.35 inches) and lightweight (4.84 ounces).
It has a 1.5 GHz dual-core CPU and 2GB of RAM. It has ports for charging and for connecting it to an HDTV. It comes with 16GB of storage which is expandable through its built-in microSD card slot. The camera is also superb: The 1080p rear camera offers 8 megapixels while the 720p front camera offers 2 megapixels. Its other features include: Bluetooth, Wi-Fi, GPS, accelerometer, magnetometer, gyroscope, proximity sensor and ambient light sensor. It has a built-in NFC chip, too.
The Z10 is available for $200 with a 2-year data plan. BlackBerry promises that the BlackBerry World, the online app library, will have more than 70,000 apps available once the phone is available for purchase.
The Q10 is smaller than the Z10. It has a 1.5 GHz dual-core processor, 16GB of expandable storage and 2GB of RAM. It also has an 8 megapixel rear camera and a 2 megapixel front camera. The Q10, although its small screen is also a touchscreen, has a physical keyboard, giving the phone the company's iconic look. The screen is a 3.1-inch AMOLED touchscreen with 720 by 720 pixel resolution.
The Z10 will be available in mid-March under three carriers: AT&T, T-Mobile and Verizon. Canada will have the phone on February 5 and the United Kingdom on February 7. The Q10 will be available in the US in April. The pricing and the carriers that will sell the Q10 have not yet been announced.
Rating: 10/10 (0 votes cast)
Aldrin Norwood is a resident blogger for Cash for Smartphones. A certified multimedia geek, he lives and breathes smartphone news and updates. Born from a family of writers- reinforced by his degree in English Studies- his work had been cited Honorable Mention on the Genoveva Edroza-Matute Literary Awards in 2011- Essay Division, and had been the Editor-in-Chief of his university's official publication. He mostly writes about philosophy, pop culture, movies, literature, and technology, specifically about the smartphone industry.
comments powered by

Disqus